Introducing LSCache Presets for WordPress: the easiest way to optimize your WordPress site using the Litespeed Cache plugin.
Litespeed Cache Presets are a pre-tuned set of options, which can be used for optimizing any WordPress site using Litespeed Cache. You can configure your ideal level of optimization with just a few clicks!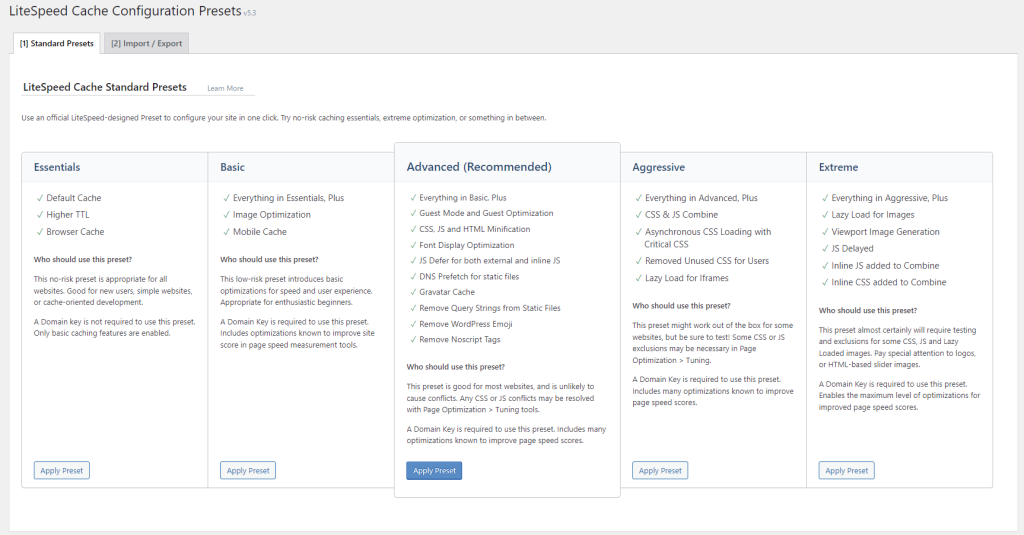 All servers have now been updated to the latest version of Litespeed, allowing support for the new functionality.
In the WordPress Dashboard, you can find Presets under the LiteSpeed Cache menu.
If you don't see it, make sure you're using v5.3 or higher of the plugin.